ASU's Design Excellence Award Winner – Fall 2016
VIOLENT CRIME is on the on the rise – how will you PROTECT YOURSELF?
DATA

Few desirable, compact, and effective non-lethal ways exist for people to protect themselves against assault. Decibel 130 is a research driven non-lethal self defense flashlight that utilizes proven techniques of strategic distribution of excessive light and sound emittance to deter aggressors.
An inherent instinct to be protected is common amongst all people. Concealed firearms, knives, sticks, pepper spray, and stun-guns are solutions intended to bring peace of mind to individuals. Such concerns have been addressed with direct engagement tools which often incurs injury to either or both parties. In contrast, Decibel 130 is a discrete defensive zero-contact non-lethal alternative that can be carried in plain view. Decibel 130 relies on the element of surprise while drawing the attention of others to deter aggressors.
Illumination
Ultra-bright LED Settings: High – 1,000 Lumens, Medium – 240 Lumens, Low – 70 Lumens
Use
No Training, No Aiming, No Contact
Power
6 Hour Maximum Run Time
Strobe
Disorienting 20Hz Strobe/ Beacon
Audible Alert
1,000 ft Range Audible Alarm/ Siren
Scatter
Alarming capsules disperse once ejected and hit the ground
BENEFITS

TECHNOLOGY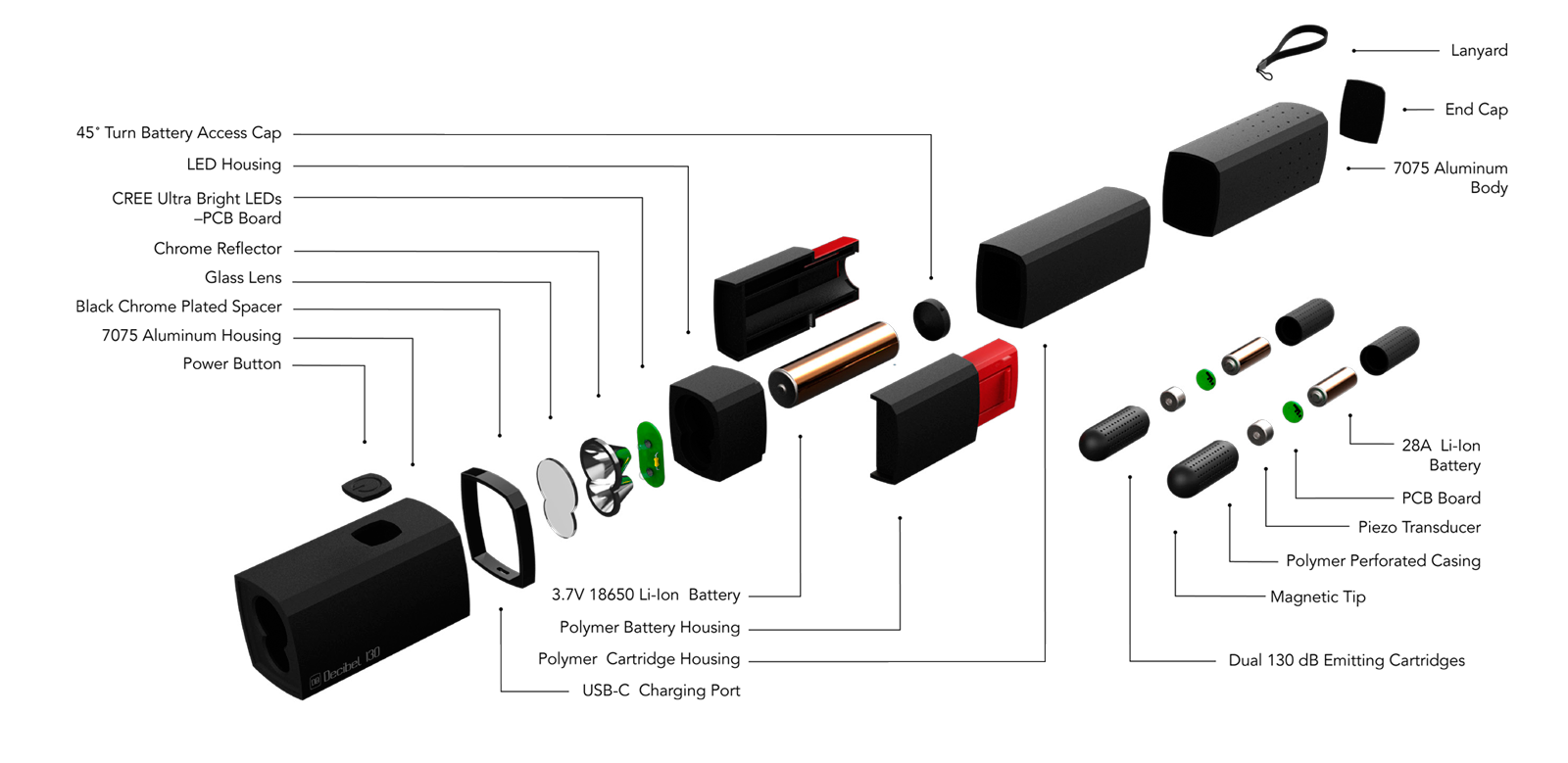 PERSONALITIES